We have some great news for homeowners – equity today is on the rise!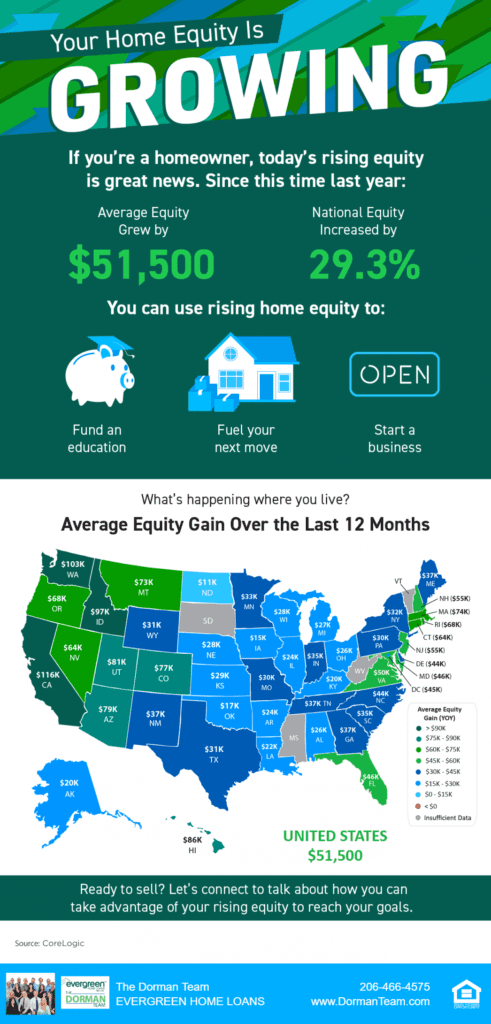 Today's growing equity is great news for homeowners–on average, homeowners have gained $51,500 in equity since this time last year. If you're not a homeowner yet, here's some great information on the benefits of buying a home.
Whether it's funding an education, fueling your next move, or starting a business, your home equity is a great tool you can use to power your dreams!
If you've been thinking of selling, let's connect to talk about how you can take advantage of your rising equity to reach your goals. We would love to help you! 206-866-5079