Building Wealth Through Homeownership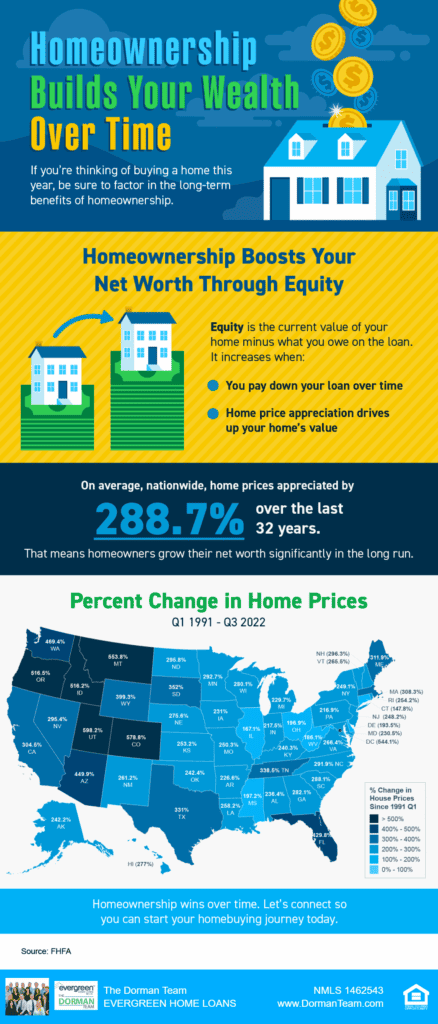 If you're thinking of buying a home this year, make sure you factor in those long term benefits!
On average nationwide, home prices appreciated by 288.7% over the last 30 years. This means homeowners grow their net worth significantly long term.
Don't miss out on starting your home wealth building opportunity and give us a call today!
206-590-2414