What a Potential Recession Means for the Market
If you're wondering what a potential recession could mean for the housing market, here's a look at what history tells us: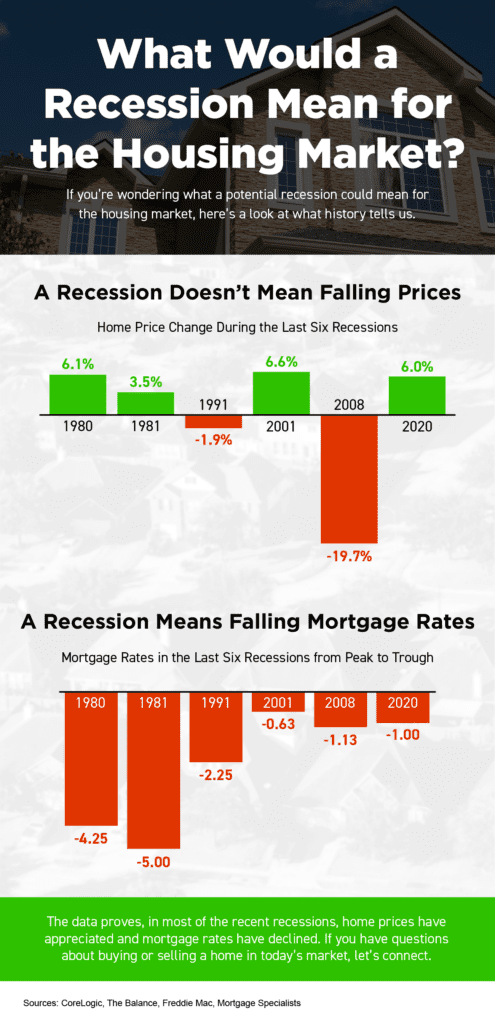 A recession doesn't mean falling prices. In the graph above it shows in the last six recessions, home prices only fell two out of six times.
A recession does mean falling mortgage rates. You can see in the second graph that in the last six recessions the mortgage rates fell in all of them.
The data proves, in most of the recent recessions that home prices have appreciated and mortgage rates have declined. The real estate market is slowing down and that's causing many to fear we're in a housing bubble. What we've experienced in the housing market over the past two years were historic levels of demand and constrained supply. That led to homes going up in value at a record pace. While some overheated markets may experience price depreciation in the short term, according to experts, the national real estate market will appreciate in the coming year.