When it comes down to whether you should rent or buy, consider these factors!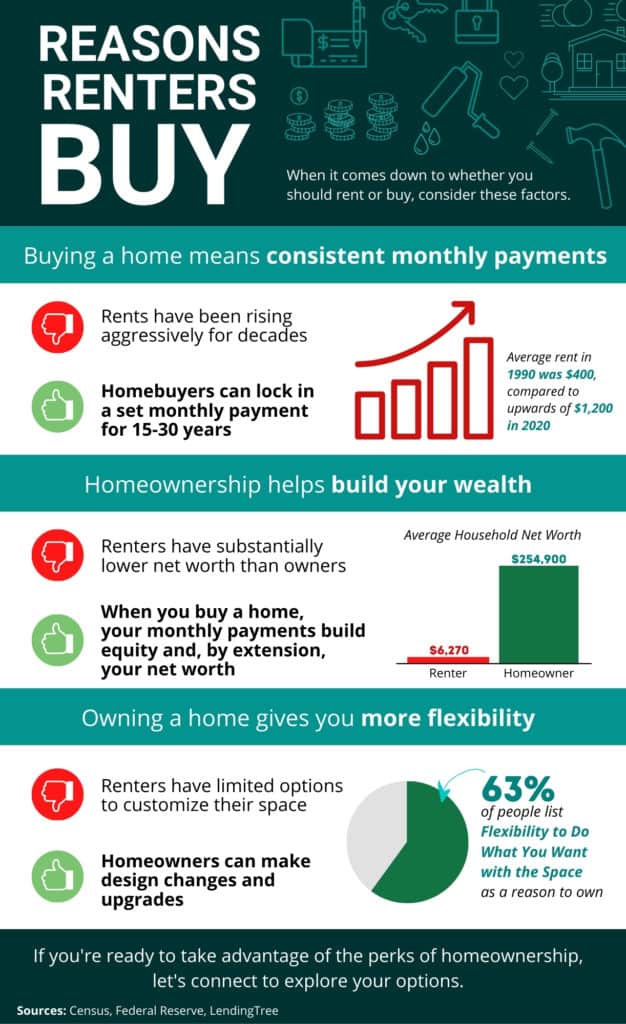 When you rent, there is no control over the consistency of your payment. Rent prices have been rising aggressively for decades! As a homebuyer, you can lock in a set monthly payment for 15-30 years.
You want to build your wealth! When you rent, you have substantially lower net worth. But when you buy a home, your monthly payments build equity, and that equity builds your net worth.
Renting limits your options in decorating and customizing your space. You might not be allowed to choose paint colors and may even be limited to how many holes you can put in the walls! When you own your home, you are free to make any design changes and upgrades you want!
These are just a few reasons why people choose to buy instead of rent. If you're ready to take advantage of the perks of homeownership, give us a call today! 206-866-5079