Aging in Place and What Resources You Can Utilize!
The National Council on Aging (NCOA) is a great resource as an option to "age in place," as is a reverse mortgage! Read below for some of the benefits of these options.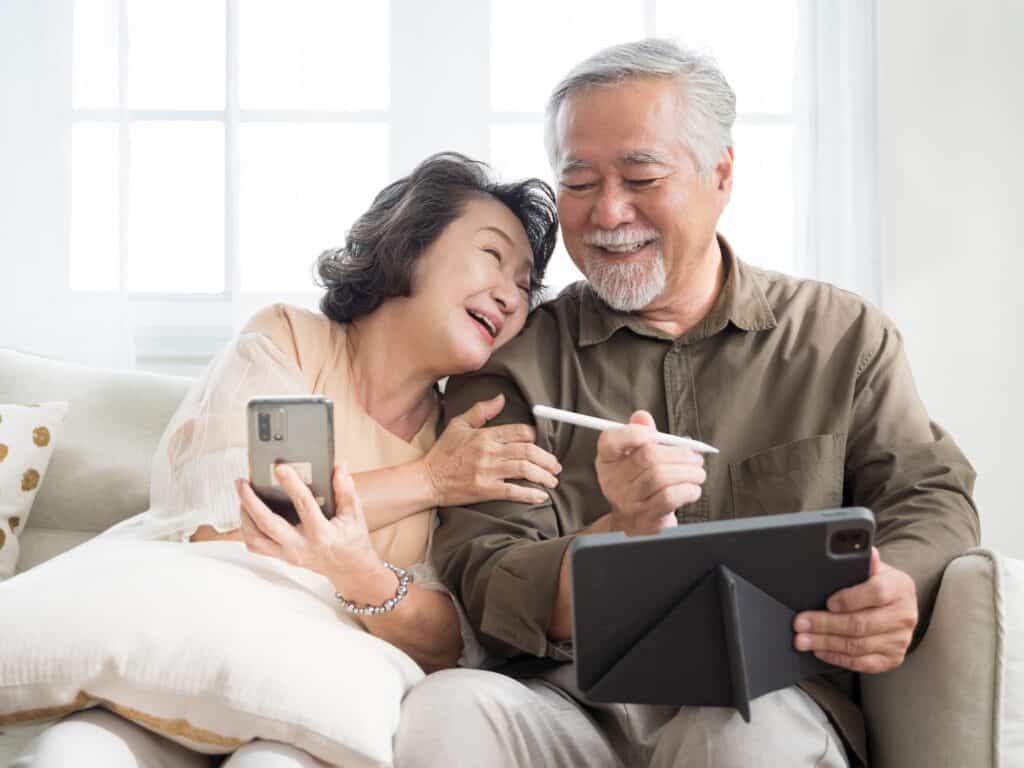 National Council on Aging Resource
As people age, they may begin to experience changes in their physical and cognitive abilities which can make living independently a challenge. Aging in place, the ability to remain living in one's own home and community as they age, is an increasingly popular option among older adults. However, to successfully age in place, they may need to access resources and services to support their changing needs. One such resource is the National Council on Aging (NCOA).
The NCOA is a nonprofit organization that aims to improve the health and economic security of older adults. Through its programs and initiatives, the NCOA provides a wide range of resources and services to help people age in place. These resources include access to affordable healthcare, aid with housing and home modifications, and support for caregivers.
One of the key ways that the NCOA supports aging in place is by helping older adults navigate the complex healthcare system. As individuals age, they may develop chronic health conditions or disabilities that require ongoing medical care. The NCOA supplies resources and tools to help them better understand their healthcare options and make informed decisions about that care. This can include help with Medicare enrollment, counseling on managing multiple medications, and support for managing chronic conditions.
Another important aspect of aging in place is ensuring that older adults have safe and accessible housing. The NCOA offers resources to help people find affordable housing options and access home modification services to make their homes safer and more accessible. This can include installing grab bars and handrails, widening doorways to accommodate wheelchairs, and installing stairlifts or ramps.
Another Resource: Reverse Mortgages
Another resource that can support aging in place is a reverse mortgage. A reverse mortgage is a type of loan that allows homeowners aged 55 or older to access the equity in their homes without having to sell or move out. This can provide a source of income to help cover expenses such as home modifications, healthcare costs, or other expenses that may arise as a person ages.
Reverse mortgages can be a good option for some situations, but they are not right for everyone. It's important for individuals to carefully consider the terms of the loan and understand the potential risks and benefits before deciding to pursue a reverse mortgage.
If you or a loved one are considering a reverse mortgage to support aging in place, it's important to work with a reputable and experienced team to help you make an informed decision. The Dorman Team is a group of mortgage professionals who specialize in reverse mortgages and can provide guidance and support throughout the process.
Another benefit of working with The Dorman Team is our commitment to personalized service. We understand that every client's situation is unique, and we will take the time to listen to our clients' needs and goals to provide tailored solutions.
The Dorman Team also has a strong track record of success in helping clients secure reverse mortgages. We have extensive experience working with seniors and their families, and we are well-versed in the requirements and regulations associated with reverse mortgages.
Overall, if you're considering a reverse mortgage to support aging in place, working with a team like ours can provide important guidance and support. We can help you evaluate your options, understand the potential risks and benefits, and make an informed decision about whether a reverse mortgage is right for you. By working with a team of experts, you can feel confident that you are making the best decision for your unique situation and needs. If you would like to discuss your options and how this could be a benefit to you, please call us today! 206-590-2414