Get Your New Home Before Selling Your Current One!
Are you ready to step into the home of your dreams, but worried about listing and selling your current home? We have a solution for you!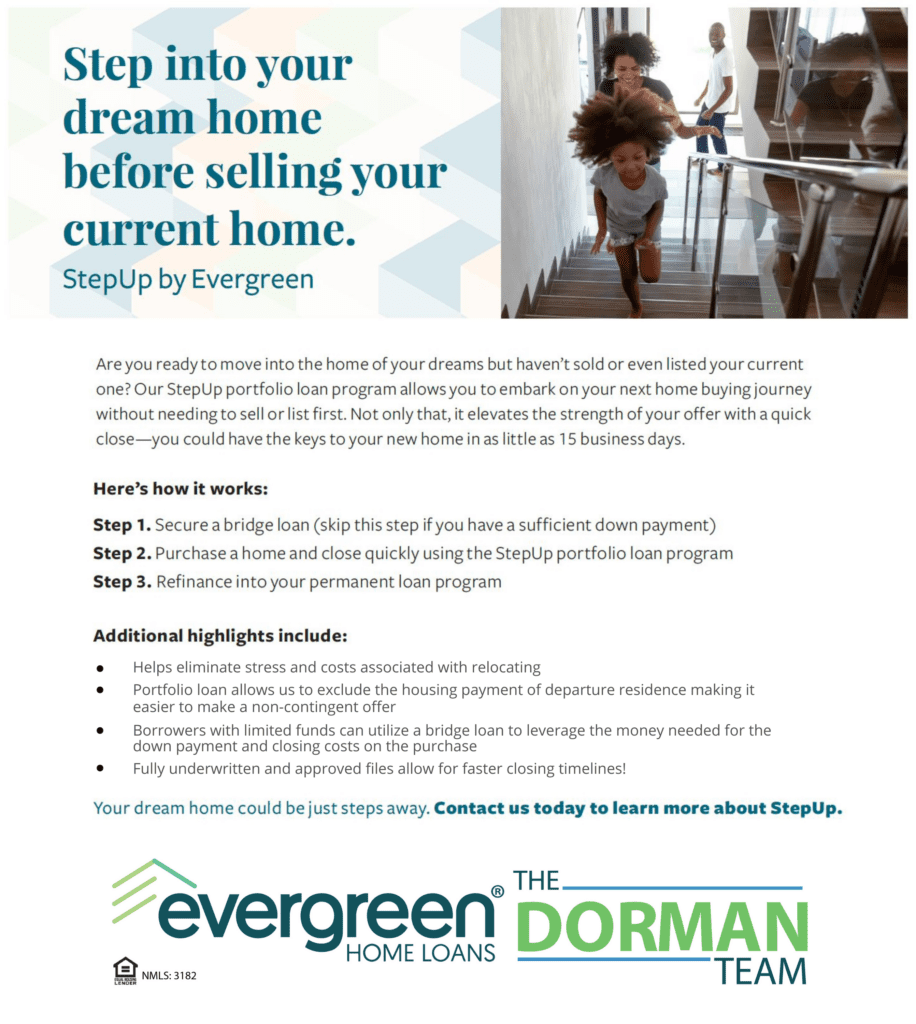 Evergreen Home Loans is offering a new program called StepUp. In 2 to 3 steps, you can be in the home of your dreams!
How it works:
Step 1: Secure a bridge loan (you can skip this step if you have a sufficient down payment!)
Step 2: Purchase a home and close quickly using the StepUp portfolio loan program (you could close in as little as 15 business days!)
Step 3: Refinance into your permanent loan program.
Other Highlights:
-We don't have to factor in the current payment on the house you already own, setting you up for not having to make contingent offers.
-We fully underwrite and approve your file so when you're ready to make an offer, things can move quickly.
-If you're concerned about limited funds, but have equity in a current home, you can utilize a bridge loan to leverage that money for your down payment and closing costs on the new purchase!
Call us today, we would love to help you find solutions to any of your home loan needs! 206-590-2414