Stop Paying Your Landlord's Mortgage
You're already paying a mortgage–it's just not your own! Here's a few reasons why you should stop paying your landlord's mortgage and build your own wealth.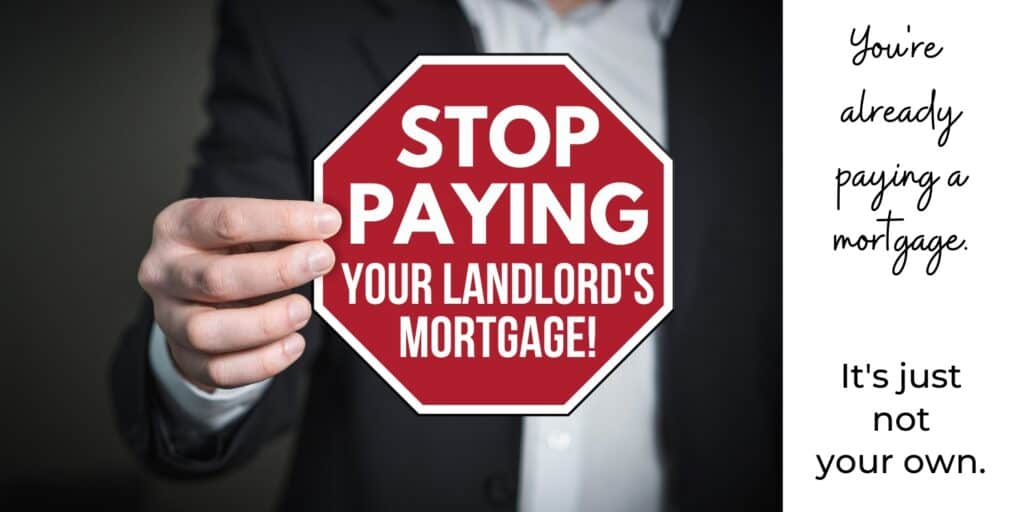 Home ownership can be a positive decision for creating wealth and balance. Here's why:
1-Grow Your Equity
What even is equity? It's the balance between what your home is worth and the amount you owe on your loan. Monthly payments are comprised of the principal balance plus the interest and escrow. When the principal is paid it reduces your loan balance. By renting, your landlord gains the benefit of a principal payment and gets the equity gains. In the 4th quarter of 2022, the average homeowner gained approximately $14,300 in equity during this past year (as reported by CoreLogic).
2-Benefit from Tax Breaks
Homeowners get the benefits of the mortgage interest deduction. Interest paid in your monthly mortgage payment can be one of your biggest write-offs when filing your tax returns if itemizing deductions. Consult with your tax advisor on current IRS rules & regulations of home mortgage interest deduction.
3-Establish Financial Stability
The usual guideline for how much a buyer should have on a monthly mortgage payment is no more than 28% of their monthly gross income. Budgeting for a home is determined by four factors:
Income
Debt & Expenses
Credit Score
Cash Available on Hand
With a fixed mortgage rate, your monthly payment is locked in. Rent payments are subject to change at your landlord's discretion. The average rent increase has been more than 5% per year in the last few years, which could be a significant impact on your monthly budget.
4-Own Your Independence
The freedom that comes from owning your own home is exponential! Free from the rules and regulations of a lease or waiting on a landlord to fix an on-going problem. Freedom to paint walls, hang pictures and maintain the place you spend the majority of your time!
A good tip for you, is to budget 1% of the purchase price for yearly maintenance costs. And remember, home improvements made–like updating the kitchen or bathrooms, are an investment on your return when you do sell!
If you're ready to take the next steps towards homeownership, we would love to help guide you through this great life event! Call us today at 206-590-2414