Can Working Remotely Impact Your Home Search?
Many people are working remotely now, if you are one of them it could open up some new possibilities for you!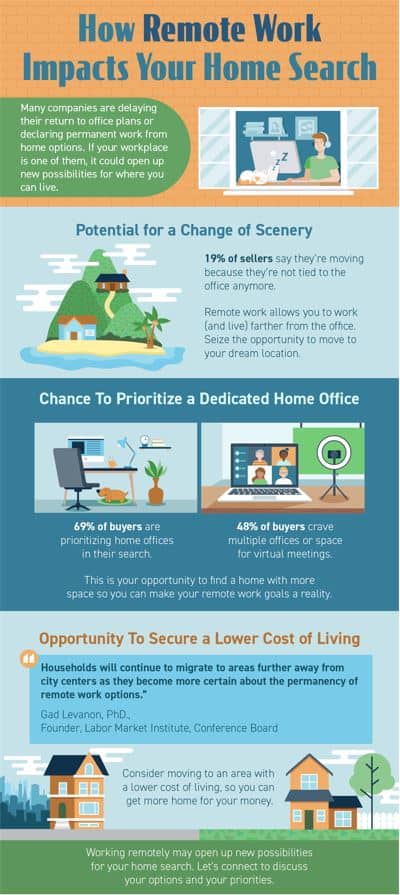 Potential for a Change of Scenery
Because remote working conditions mean not being tied to a physical location anymore, people have the option of living farther from the office. The timing might be right for you to explore other areas to live that you didn't have the option of before. Now is the opportunity to move to your dream location!
Prioritize a Home Office Space
When you're searching for a new home, a home office has now become a priority. You might not have needed a home office before but now a dedicated work space would be much higher on your home goal list. 69% of buyers are now prioritizing home offices in their search and 48% of buyers would like multiple offices or space for virtual meetings.
Secure a Lower Cost of Living
Maybe your job doesn't allow you to move just anywhere on your bucket list, you still have the option of moving to an area with a lower cost of living. Migrating further away from city centers will get you more for your money but still give you the flexibility of going into an office if needed.
Working remotely may open up new possibilities for your home search. Let's connect to discuss your options and your priorities! Call today: 206-866-5079