How to Become A Cash Buyer:
Use Evergreen Home Loan's CashUp Program!
How it works:
Homebuyer is preapproved as a cash buyer.
You make a cash offer with no financing or appraisal contingency.
Evergreen buys the home on your behalf and transfers it after the permanent home loan is established.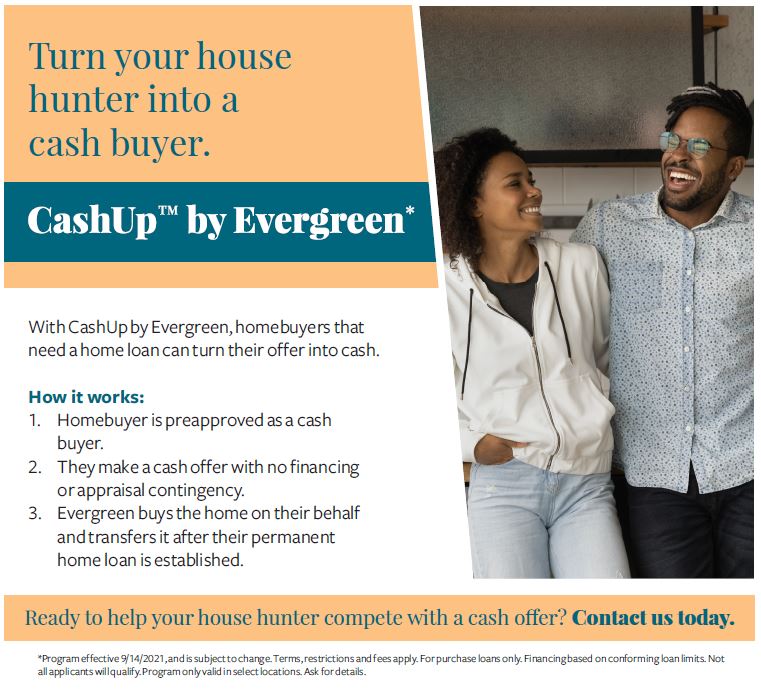 Please call us today so we can walk you through all your options or apply here! 206-590-2414